Introducing ViruFab from CodiKoat, the world's most effective antiviral face mask. Harnessing CodiKoat's unbeatable antiviral technology, ViruFab kills 99% of viruses, bacteria and other harmful agents in seconds.
Durable & Powerful
Conclusive studies have proved that the most commonly used surgical face masks do not provide sufficient protection against the COVID virus, due to their pore size (1000 nm) being significantly larger than COVID virus particles (100 nm).
The revolutionary design of the ViruFab antiviral face mask means its pore sizes are measured on a nano scale, enabling the mask to trap virus particles with ease.
Durable & Sustainable
The groundbreaking design combined with the CodiKoat technology means that the ViruFab mask traps and kills 99% of even the smallest virus particles and harmful bacteria in seconds, providing maximum protection for the user.
High performance and durability extends the life cycle of ViruFab masks compared to current surgical offerings, meaning it's both safer and a more cost effective solution.
View full details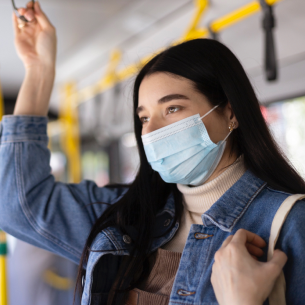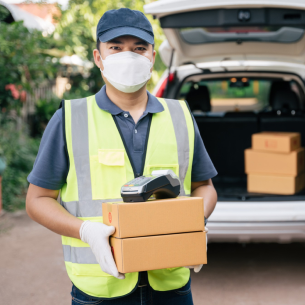 Certification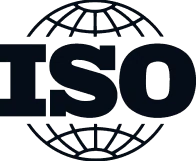 Use Cases
The ongoing global health situation has seen face masks become a requirement in many settings, as we continue to seek to minimise transmission of COVID-19 and other future viral threats.
Protecting The User
The increased protection of the ViruFab antiviral face mask can help reduce viral transmission around the world. The mask can be used in healthcare or in public spaces and will be greatly more effective than existing surgical offerings.