Still Under The Microscope
We continue to test and develop a huge number of applications for our antiviral technology, identifying where it could be best used to improve safety, sustainability and cleanliness around the world. These are some of the products we have in development at the moment.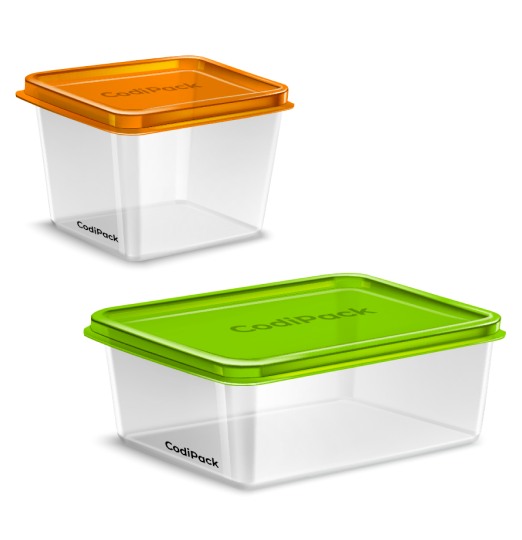 CodiPac™
Introducing CodiPac. Applying the world's fastest antimicrobial coating technology to create sustainable, reusable plastic food packaging.

The antimicrobial characteristics of CodiPac will help eliminate the need for high temperature washing or chemical sterilisation, massively reducing the environmental impact of reusable plastic packaging.
CodiKoat's Cydal coating technology will be integrated into the manufacturing process, and is hyper durable. This means it can be washed and reused, without loss of antimicrobial performance.
For more information on CodiPac, please click here.
CodiCup™
Introducing CodiCup. Much like our reusable food packaging solution CodiPac, CodiCup applies the world's fastest antiviral coating technology to create a revolutionary solution for event hospitality.

Using our coating technology, CodiCup will kill more than 99% of viruses and bacteria within seconds. The durable coating technology means it can be washed and reused over 100 times, without loss of antimicrobial performance.

The outstanding durability and performance of CodiCup will make it the most cost effective and sustainable solution on the market.
CodiPlast™
Introducing CodiPlast. A revolutionary antibacterial wound dressing with the potential to lower infection rates, improve patient welfare and reduce long and short-term resource drain on healthcare facilities.

CodiPlast wound dressing has unique antibacterial properties, killing more than 99% of a broad range of bacterial colonies and biofilms in just seconds.

Removing the harmful bacteria can help accelerate wound healing without using silver or other metallic compounds.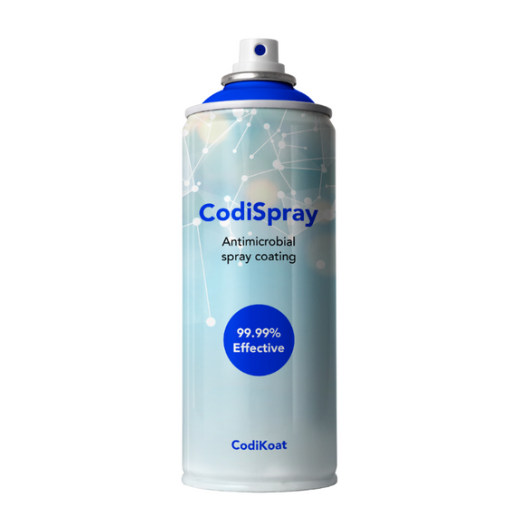 CodiSpray™
Introducing CodiSpray. An ultra-effective antimicrobial spray coating.

This revolutionary antimicrobial spray coating kills more than 99% of a broad range of viruses and bacteria within seconds.

CodiSpray lasts a minimum of 1 day on frequently touched. As it adheres to any surface, CodiSpray has limitless applications for protection.

It's durable, long lasting protection means reduced needs for reapplication, making it cost and time effective.